Your Internet Service Providers in Chesapeake City, Maryland
Address:
1222 Old Ocean City Rd., Salisbury, MD 21804
Phone:
Technology To Make Your Life Better.
About Bloosurf
Fast, Affordable High-Speed Internet provider based in Salisbury, MD
Bloosurf is a regional provider of high-speed wireless internet in Chesapeake City, Maryland.
Bloosurf builds, deploys, and runs hybrid networks (optic fiber and wireless) for itself and others in the Mid-Atlantic region, as well as providing IP services to home and commercial users.
Our Purpose
To help empower households and businesses, to unleash their potential through technology and fast internet connectivity.
What Sets Us Apart
In partnership with the government, we help communities in remote areas by providing high-speed internet access using cutting-edge technology to compete in the modern business world and elevate economic development.
We are committed to providing excellent service so that our customers can keep in touch with family and friends, conduct business meetings, or stay entertained even if they are located in remote areas.
Customers can get the best of both worlds with our VoIP phones and fast internet service. We offer unlimited calling for a flat rate, with no hidden fees.
With Bloosurf technology, we bridge communities and reduce the digital divide by bringing better fiber-optic lines to customers' homes and businesses.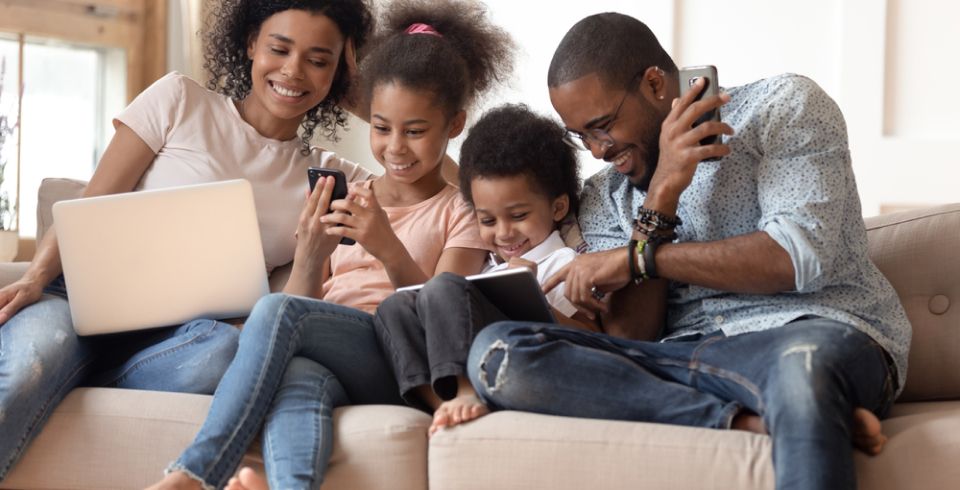 Bundle your internet and phone and SAVE!
Bundling will save you money, and allow you to get the most out of our products. Get the Best of both worlds, with high speed internet and VoIP phone services! Combining our internet package with our VoIP phone services means that you will get truly unlimited internet, never data capped or throttled, and our VoIP phone services with unlimited calling to the lower 48.
Find out if we service your area
We service much of the following counties.
EDIT: I felt compelled to come back and amend my review of Bloosurf. After many, many months of problems, it seems we finally got the attention of the right person. They came back out, assessed our antenna, and replaced it with a higher powered model. This fixed our problem, and we are very happy with the Bloosurf service now. Even through the recent storms, fog, and ice, our service has not failed. Happy customer as of January, 2022. When we first had Bloosurf installed, we were happy with the service. Then something changed this past fall and service has continued to worsen. It is to the point now that we are actually surprised when we DO have service. We call and never get a call back. We open an online ticket and get the usual response about the tower, sending a technician to the tower, blah blah blah. Nothing improves. And we continue to be billed for service that we are not receiving. Might be time to make a formal complaint because this is starting to feel like a rip off.
We could not be more impressed and happier with the experience we just completed working with Bloosurf to implement new High-Speed Internet service for our Residence in Bethany Beach, DE. For way too many years we suffered with poor DSL service that Verizon continued to say could not be improved. Bloosurf Add caught our eye. Rachel in the Sales Team was easy and delightful to work with. A customer service type that is becoming more rare to find. Bloosurf came to our home and did a preliminary testing to determine the strength of their signal to our home. It was well worth the value. The senior technician Carlos who came to do the test was great to work with and took the time to explain his procedures and the results in terms we understood. He provided us with options to consider and gave his recommendations. Post his visit and prior to Carlos returning to install, the Operations Manager, Sophia called to verify scheduling and understanding as to how we wanted the antenna mounted. Great follow-up. Carlos came back as scheduled and did one of the most professional installation jobs that we could have hoped for. He was the star of the show as his work provides the installation and Wi-Fi performance results we hoped for (inbound up to 17 mbps, quite an improvement from the 600-800 kbps our DSL yielded us). Carlos made sure all items (connections, routers and basic service were all workign correctly. He even stood by and made cerand our personal devices were performing. he discovered an issue with the new router and without hesitation replaced it so that we received the Optimum Performance for the value we were paying for. Hats off to Bloosurf! The Kneisly's
Connie Kneisly
2021-11-10
Visiting this historic district of Chesapeake City will connect you to the past as it is situated on a working commercial canal where most of its interesting 19th-century architecture remains intact. The town features many historic homes, shops, and galleries filled with hand-painted originals, prints, and antiques.
The Victorian charm of this village makes it a popular destination for those who are seeking weekend getaways or vacations.